The Scuba Divers Federation of Seychelles
SDFS Philosophy :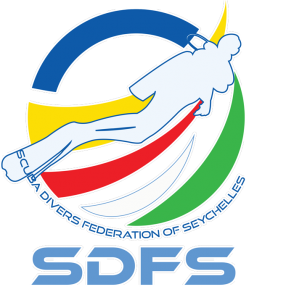 The Scuba Divers Federation of Seychelles was founded in 2016 by instructors and educators wishing to offer the Seychelles a diploma all over the world to improve the quality of aquatic education and actively engage in the exploration and conservation of the underwater world.
SDFS is registered as the Official National Federation in Seychelles   and internationally recognized by being full voting member of the world underwater federation CMAS – We are CMAS member: SEY/F00
More than 120 countries worldwide are associated with CMAS as they, same as SDFS, follow the high and safe diving standards and the same structure of CMAS organization.
SDFS Objectives: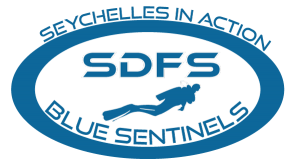 SDFS  is committed primarily to certifying skilled divers, capable and aware of safety in the water, and secondly with a generalized public education mission in all that the aquatic world competes.
SDFS Training :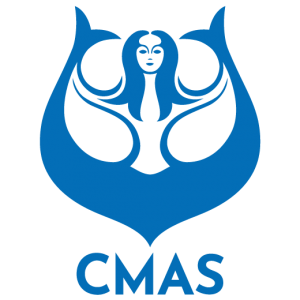 The results of the SDFS course are designed to conceive high levels of diving skills, assuming that only a solid educational platform will guarantee the comfort, safety and capacity of divers. This result is obtained thanks to:
 Demanding performance requirements such as CMAS: The results of the SDFS  course are guaranteed by demanding performance standards that incorporate both academic and practical components.
Strict classes: SDFS  courses are very demanding for the participants, both physically and intellectually.
Unic Education: SDFS  instructors are the result of a challenging and comprehensive development process that guarantees high levels of skills, knowledge and commitment to the mission of SDFS .
Experience: SDFS  requires trainees to gain experience between courses.
SDFS Federation are :
SDFS/CMAS is THE SEYCHELLES FEDERATION  and foreign divers and diving clubs who enjoy diving in Seychelles.
All SDFS directive are resident in Seychelles.
If you are a diver or an instructor of other CMAS federation you can apply directly for a SDFS certification card.
If you are Diver or Instructor of other Federation a bridge between your last Federation & SDFS is possible.
SDFS Programs:
SDFS Committee: